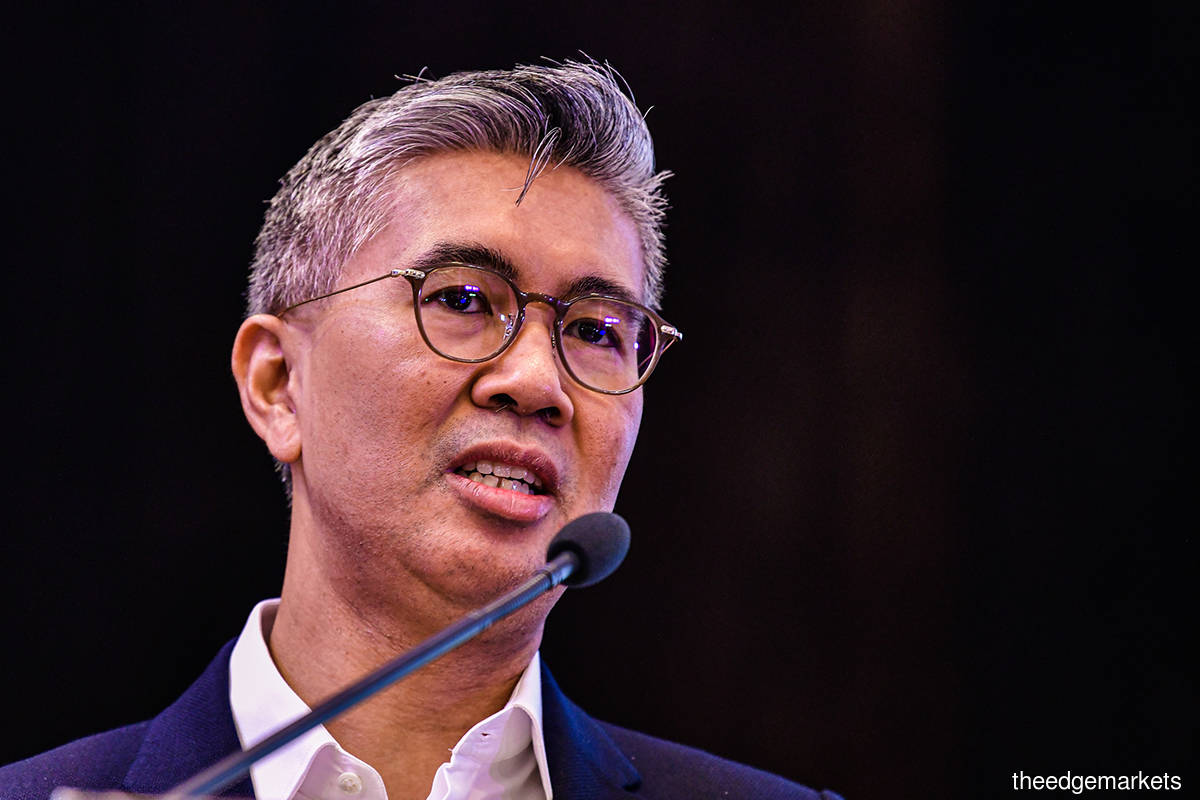 Federal government debt stood at RM1.045 trillion, or 63.8% of GDP at the end of June; debts of 1MDB not included — Minister of Finance
KUALA LUMPUR (2 Aug): Federal government debt at the end of June stood at RM1.045 trillion, or 63.8% of gross domestic product (GDP), but does not include contingent liabilities of entities such as 1Malaysia Development Bhd (1MDB), its subsidiary, SRC International Sdn Bhd and Suria Synergy Energy Resources Sdn Bhd (SSER).
The debts of 1MDB, SRC and SSER in general do not directly increase the total federal government debt.
But since 1MDB, SRC and SSER are entities that receive government guarantees under the Loan Guarantee (Corporate Bodies) Act 1965 or Section 14 of the Financial Procedure Act, Finance Minister Tengku Datuk Seri Zafrul Abdul Aziz said the government was exposed to potential liability risks. until their debt commitments are settled.
"In addition to that, this [type of] The entity is also classified as a guarantee commitment as it receives financial allocations from the government to assist in the payment of debt commitments," he said in a written parliamentary response dated August 1 (Monday) which was uploaded to the Parliament's website.
Tengku Zafrul was responding to a question from Ipoh Timur MP (MP) Wong Kah Woh, who asked the ministry to provide the amount of national debt to date and how debt/guarantees from 1MDB, SRC and SSER have contributed to increasing debt national.
Tengku Zafrul said federal government debt at the end of June 2022 stood at RM1.045 trillion, or 63.8 percent of GDP. To date, 1MDB's remaining debt commitments involving principal and interest payments on two bonds and one sukuk issuance amount to RM32.08 billion based on an exchange rate of 1 USD for RM4.50.
The remaining SSER debt commitments involving principal and interest payments amounted to RM8.78 billion, assuming an exchange rate of RM1 to RM0.6588.
"However, the SRC's debt pledge had already been completed on March 28, 2022," he said.
In another separate written parliamentary response to MP Labis Pang Hok Liong, Tengku Zafrul noted that interest payments on 1MDB's debt amounted to RM1.57 billion for 2022, based on a rate of exchanges US$1 for RM4.50, and interest payment is made twice a year on a set schedule.
Tengku Zafrul also said the federal government's offshore lending up to the end of the first quarter, which is mostly in foreign currencies, amounted to RM29.2 billion or 1.8% of GDP.
"Of this amount, market lending, which includes global sukuk debt and samurai bonds, recorded RM24.9 billion, while the remaining RM4.3 billion was for project loans.
"Interest payments on offshore loans are made twice a year according to a set schedule. For 2022, a total of RM780 million is allocated for interest payments on offshore loans, which include Samurai bonds, global sukuk and loans for overseas projects," said Tengku Zafrul.
For more articles on Parliament, click here.