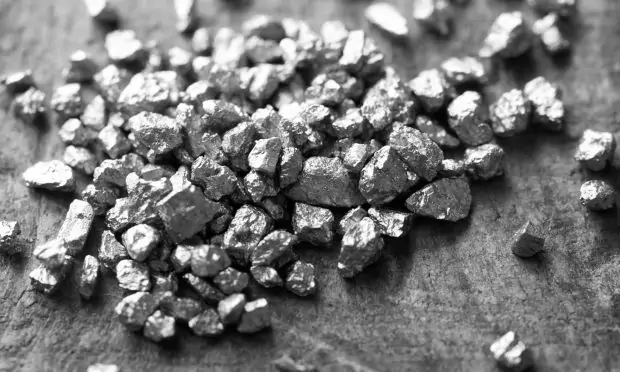 Gold sanctions unlikely to slow Russian exports or hurt Polymetal
The United Kingdom, Canada, Japan and the United States led the G7 countries to ban the import of Russian gold. This represents Russia's largest non-energy export. From June 26, the "strict new measures" came into effect, designed to impact Russian gold exports by £12.6 billion.
The value of gold for Russia's elite has also risen in recent months, with oligarchs rushing to buy gold bullion in a bid to avoid the financial impact of Western sanctions. London is a major global gold trading hub and British sanctions, which will be the first of their kind to be implemented against Russia anywhere in the world, are touted as having the potential to impact the Putin's ability to raise funds.
"With this import ban on new gold of Russian origin, over £13.5bn of our imports from Russia will be covered by restrictions. Given London's role at the heart of global gold trade "but this shows that the UK will take tough action to stop the Russian war machine. I am pleased that following discussions with other members of the G7 Finance Track, the US, Canada and Japan join us in imposing this measure, closing avenues for selling Russian gold and maximizing the impact we can have on Putin and his cronies."

British Chancellor Rishi Sunak
But will this really hurt Russia's gold trade?
Big question marks hang over the likely impact of these sanctions on Russia, as most of its gold trade is with Asian countries and much of its exports go to the retail jewelry. In many ways, the ban seems very cosmetic. Gold that goes into jewelry can then be remelted and easily enter the international bullion market.
"I don't think it will have an impact" Jonathan Guy, a senior analyst at Berenberg Bank, told The Armchair Trader. "Russia was not selling to Western buyers, but mainly to Chinese buyers. This is not a material issue for the gold market, but it could be for silver, where there are fewer Asian counterparts. Asian physical buyers will always take Russian gold and once it is melted it will be very difficult to determine its origin.
Switzerland remains a major channel for gold jewelry smelting, and jewelry here is regularly smelted into gold bars that could be shipped to G7 bullion markets. "Once the gold is made into jewelry, it becomes impossible to trace its provenance," Guy said. "It's not like the diamond business."
He also said he felt the impact of the ban would be minimal for the gold miner. Polymetal International [LSE:POLY]. A third of its operations are in Kazakhstan and it also benefits from its offshore infrastructure in Russia, including banks in Cyprus and holding companies in the Channel Islands. Shares of Polymetal International fell around £11 on news of the Russian invasion of Ukraine and are now trading at around 187p.
The measures announced by the British government build on steps taken by the London Bullion Market on March 7 to suspend six Russian refineries. The ban on importing gold applies to newly mined or refined gold. It does not affect gold of Russian origin previously exported from Russia. There are no plans to extend the restrictions to Russian gold bought legitimately before the import ban was put in place.
Related