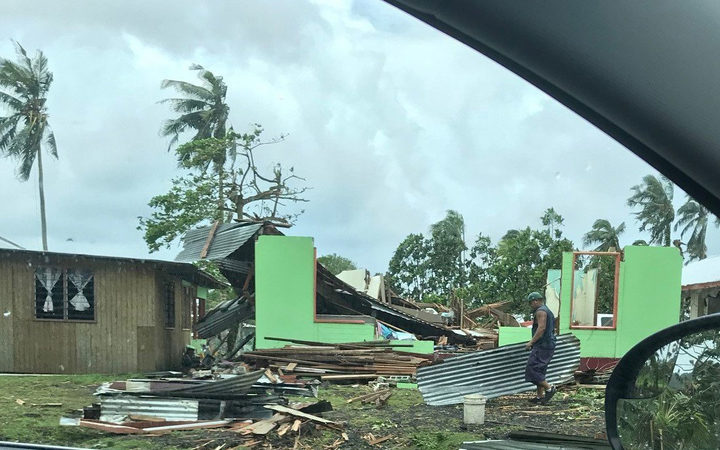 Government pledges $ 1.3 billion to countries affected by climate change
[ad_1]
The government is quadrupling its funding for international climate change assistance to $ 1.3 billion over four years.
The announcement was made ahead of the United Nations climate conference in Glasgow later this month.
At least half of the funding will go to the Pacific.
Climate Change Minister James Shaw said Morning report the money would support a number of projects, with a particular focus on helping Pacific island nations adapt to the effects of climate change.
Some of the projects would be an expansion of the work New Zealand was already helping its Pacific neighbors with, Shaw said.
"We have invested quite heavily in solar capacity around the Pacific; this both helps reduce greenhouse gases from the islands themselves, but it especially helps with resilience in terms of cyclones and so on because what happens when you have a major event like that is, their diesel supplies are disrupted, and therefore having electricity that is produced, stored and used on site is very important to ensure the ability of their power grids to continue. "
Prime Minister Jacinda Ardern said the investment would help enable clean energy projects in developing countries, ensure crops are drought tolerant and communities are protected from sea level rise and storm surges.
She said the climate change clock was ticking, so it was important for New Zealand to raise its contribution to align with other countries.
Shaw said the funding for today's announcement was a grant and did not include soft loans to Pacific countries, which some commentators have argued that they generate economic dependence.
"The way we run our program is that it's actually run by the islands themselves, so we really respond to the types of requests they make.
The issue of climate change and its effects has been the main concern raised with him and other ministers whenever they have spoken to leaders of the Pacific Islands, Shaw said.
"Whenever any of our ministers or part of our government has some form of dialogue with any of the Pacific Islands, the main thing they talk to us about is climate change, the need to reduce our own emissions to stop the climate change from what's going on in the first place, and also the need for that support to enable them to make the transition. "
New Zealand's action on climate change has been "woefully inadequate" over the past 30 years, Shaw said.
"We only have a few years left to significantly reduce the greenhouse gases we release into the atmosphere. to be in it, but that doesn't mean we're not up to the challenge. "
Shaw didn't believe New Zealand was one of the countries Queen Elizabeth was referring to when she was recently heard expressing her irritation at those who "speak but don't" regarding action against the climate change.
"If you look at what we've been doing over the past four years – you know, besides passing the Zero Carbon Act unanimously and setting up the Climate Change Commission – we've also done things like introducing incentives for low-emitting vehicles, we have ended offshore oil and gas exploration, we will be the first country in the world to put a price on agricultural greenhouse gas emissions, etc. late to start and the effects of these policies are not yet being felt. "
[ad_2]