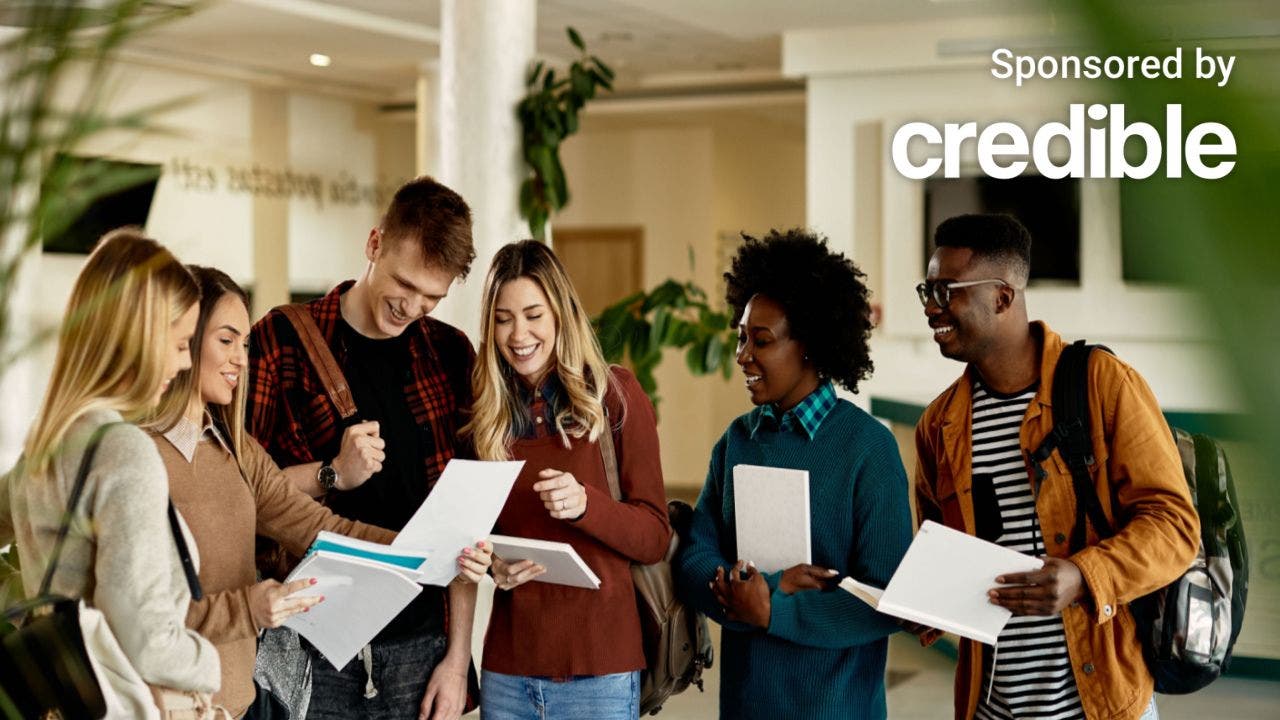 How to pay for community college
One of the main advantages of community college is that it tends to be less expensive than a four-year college or university. But you may still need help, such as student loans, to bridge any financing gaps.
Here are four ways to pay for community college.
If you need private student loans, visit Credible for compare private student loan rates from various lenders in minutes.
How to pay for community college
The good news is that you can pay for community college in several ways. Since it is more affordable, sources such as grants, scholarships, and even community colleges student loans can help you stretch your money even further.
How you end up paying for community college will depend on your personal circumstances, but here are some of the best funding options.
1. Consider tuition-free programs
Tuition-free programs, also known as college promise programs, are available in a number of states and are typically for high school students who want to attend a two-year college. Specifically, they are designed to increase enrollment of low-income students by aiming to reduce the costs of higher education.
If you're looking to save money and live in a state that offers one of these programs, consider whether you might benefit, especially if you can attend the community college of your choice. Be sure to check eligibility requirements, such as meeting the minimum GPA, field of study, and enrollment status.
Here are some examples of tuition-free programs:
2. Use grants and scholarships
Grants and scholarships are also available for students attending community colleges. You'll find plenty of them out there, so do your research and see which ones you might qualify for. The best part is that you won't have to pay back the money you receive.
Although grants are available through your state or federal government, they are generally based on financial need.
You can search for scholarship opportunities in places like foundations, charities, and even companies. You may be able to apply for many different programs and cover a decent amount of your tuition. Check with your school's financial aid office to find other scholarship opportunities you may be eligible for.
Each scholarship may have different requirements, such as submitting an essay or a copy of your high school transcript, so make sure you can meet those before applying.
3. Take out federal student loans
If you can't afford your community college tuition on your own, or if you've exhausted your grant and scholarship opportunities, then consider applying for federal student loans.
You can apply for most federal student loans without a credit check and you don't need a co-signer. You'll also enjoy benefits and protections, such as access to income-driven repayment plans, forbearance, and even loan forgiveness.
To apply for a federal student loan, you will need to complete the Free Application for Federal Student Aid. (FAFSA) each academic year. Schools use information from the FAFSA to determine how much federal aid you qualify for. It's a good idea to submit your FAFSA as soon as the application window opens, as much of the aid is paid on a first-come, first-served basis.
The amount you can borrow in federal loans will depend on several factors, such as the school you attend, your dependent status, and your year of study. These loans have limits on how much you can borrow, and you may not reach that amount depending on how much your tuition is.
4. Turn to private student loans to fill funding gaps
Private loans are generally considered the last financing option, as they do not offer the advantages offered by federal student loans. But apply for this type of student loan can help fill funding gaps if you have exhausted all your other options.
When determining eligibility for a loan, most private lenders will require their applicants to submit to a credit check and meet other requirements. For this reason, many borrowers, especially those with limited or no credit history, will need to apply for a private student loan with a co-signer.
Keep in mind that each lender sets their own rates and terms, so shop around to find one that suits your needs, even if you have bad credit. Some lenders allow you to be prequalified without affecting your credit score.
When you are ready to submit a complete application, each lender may have a different process, but in general you will need to provide the following:
your full name
Contact details, such as your address and telephone number
Co-signer information if applying with a
Your school of attendance and whether you attend part-time or full-time
Financial information
Agreement for the lender to check your credit history and score
If you decide to obtain private student loans to finance your studies, Credible allows you compare private student loan rates from multiple lenders, all in one place.