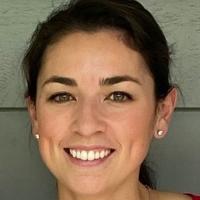 New hire at Investar Bank, promotion at Adams and Reese | Economic news
New Orleans
Tim Smith was hired by investment bank in New Orleans as president of the commercial real estate market, senior vice president.
Smith has 40 years of professional experience, most of that time in banking. He joins Investar from Capital One where he was responsible for commercial real estate relations.
Smith is a board member of the Louisiana Housing and Community Development Corp.
—
Laura Sillar was promoted by Adams and Reese to the director of marketing.
Sillars joined Adams and Reese in 2020 as director of marketing and communications. She has enjoyed a career spanning over 30 years in marketing and communications. She was a producer of the "Oprah Winfrey Show". In this role, she helped create and develop the concept of "Oprah's Book Club". Sillars continued her career in television production for A-list programs including ABC's "Good Morning America," and served as vice president of programming for HGTV and senior vice president of programming for Hallmark Channel. .
She earned a bachelor's degree in journalism from LSU.
Red Stick
Dr. Gabrielle St. Germain Colon joined the Mandeville dental practice in Dr. Joseph Fitzpatrick.
Colon is originally from Mandeville. She received a bachelor's degree from the University of Alabama and a doctorate in dental surgery from the LSU School of Dentistry.
She previously practiced dentistry in Columbia, Missouri.
—
Harold Mellieon Jr. was appointed Assistant Research Professor and Academic Coordinator for the Southern University Agricultural Research and Extension Center.
Mellieon was previously Department Chair and Program Leader for Agricultural/Animal Science for Southern's College of Agricultural, Family and Consumer Sciences.
He earned a bachelor's degree in agriculture from Southern, a master's degree in animal science from Kansas State University, and a doctorate in agriculture, extension, adult education, and online education from LSU.
—
Ashley Coco joined Title Stewart as an underwriting attorney in Louisiana.
Coco has over 10 years of experience in real estate and title law. She has extensive experience in commercial real estate transactions involving retail, industrial, single/multi-family housing development and the petrochemical industry. Prior to joining Stewart, Coco was the senior attorney leading Commerce Title's commercial services department in Baton Rouge. She also previously worked as a head attorney in the Dallas and Baton Rouge offices of a mortgage banking firm.
She earned a bachelor's degree and a law degree from LSU.
—-
stephen howel joined Ochsner Baton Rouge as chief financial officer.
Howell has over 30 years of experience in health care leadership. He spent the first 20 years of his career at Baton Rouge General, starting as a financial analyst and eventually serving as Director of Decision Support, Strategy, Business Development and Physician Analytics. He then formed his own consulting firm which worked with hospitals across the country and helped start the Louisiana Healthcare Information Exchange.
In 2015, he joined Northern Light Health, a health system in Maine, where he served as vice president of capital planning and finance before joining Ochsner.
He earned a bachelor's degree in marketing and accounting and a master's degree in finance from LSU.
—
Sahar Haddadian joined Neel Schaffer as a coastal hydraulic engineer based at the company's Baton Rouge office.
She has three years of experience at the Water Institute of the Gulf, where she provided coastal expertise and coastal hydraulic modeling services while working for the Louisiana Coastal Protection and Restoration Authority. Prior to that, she provided coastal engineering and modeling services to clients in Florida and the Caribbean.
She received a bachelor's degree in civil engineering from the University of Tabriz, a master's degree in civil engineering-hydraulic engineering from the University of Tehran and a doctorate in civil engineering-coastal engineering from LSU.