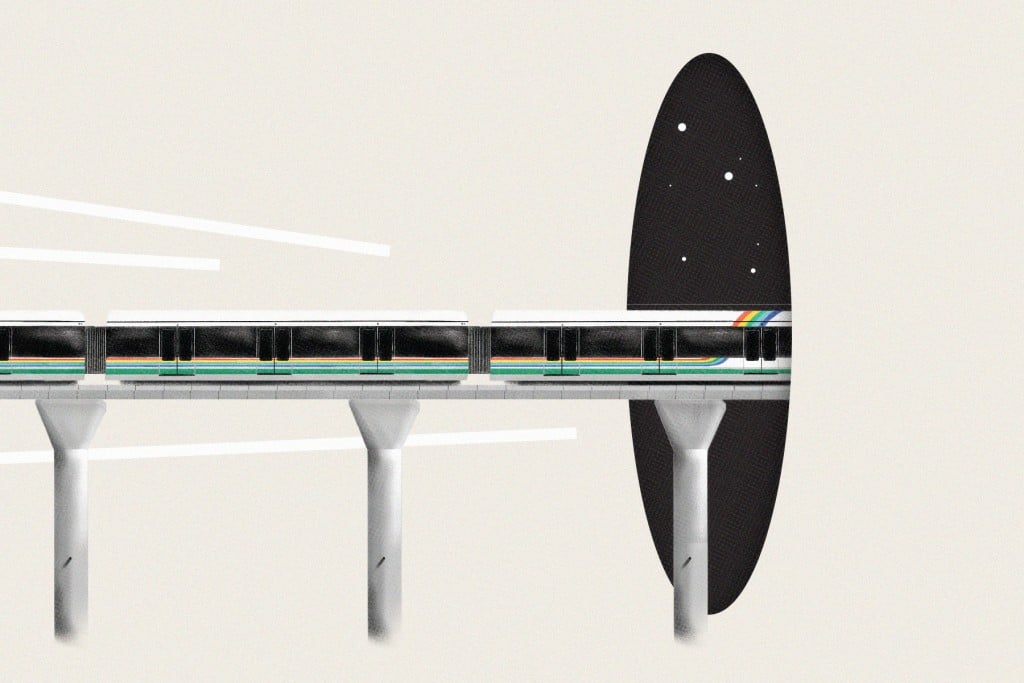 The night train died for the first time and more
Hawaii Business Magazine editor talks about the Honolulu City Council vote that changed the fate of the previous railroad attempt.
I was exhausted and hoped to have a quiet night in the Honolulu Star-Bulletin newsroom.
It was Tuesday, September 22, 1992, and just 11 days earlier, Hurricane Iniki had devastated Kaua'i, destroying homes and businesses and killing six. Me and the newspaper's entire team of journalists, photographers and editors had spent long hours on little sleep while covering what would become the biggest local story of the decade.
On top of that, my active and energetic son had just turned 2 and was not yet in kindergarten. My wife taught journalism at UH Mānoa during the days when I was chasing James. Then every afternoon at 3 p.m. we would meet in the garage of our house and I would hand our boy over to him and walk to work at the Newspaper Building on Kapi'olani Boulevard and South Street.
At the time, the Star-Bulletin was publishing in the afternoon. We had the biggest newspaper in town because most people still used to come home from work and read their paper at night – before, after, or during dinner.
The newsroom was packed in the mornings and afternoons, but few of us worked after 6 a.m. Jeanne Mariani was the only reporter on duty that Tuesday night, covering a late Honolulu City Council vote, but it was the third vote on the legislation. which had already received 5-4 votes in favor twice in the past seven weeks. Yawn, right?
Rollover vote
Late that night Mariani called and it was her energy that I heard more than her words, which were something like: "René Mansho changed his vote! She killed Bill. Too bad for a quiet night.
What died that night was the authorization of a general surcharge of 0.5% of the excise tax on O'ahu that would have provided local funding for a Honolulu rail project that had already been promised federal money. Mayor Frank Fasi tried but failed to revive what would have been his legacy project.
Mansho was a hero to taunt opponents and a villain to his supporters, but of course there were four more 'no' votes in city council. Leigh-Wai Doo, Gary Gill, Donna Mercado Kim and Andy Mirikitani voted in favor of the tax increase this Tuesday evening, as they had done in previous votes. John DeSoto, John Henry Felix, Steve Holmes and Arnold Morgado, then chairman of the board, remained at odds throughout the process and Mansho joined them that night.
When the idea of ​​rail was revived more than a decade later, Mansho's change of mind was recalled and the funding strategy was reversed: local funding was first secured before federal funds. are not sought.
Postscript and updates
There are two postscripts to this night, one tragic and the other ironic. In the tragic postscript, Mansho continued to serve on city council until 2001, when prosecutors accused her of stealing city funds and money from her campaign account. She pleaded guilty and ended up spending a year in prison.
In the tongue-in-cheek postscript: Mariani, one of the youngest members of the Star-Bulletin team in 1992, pursued a successful career in journalism in California before returning home to become the page editor editorial from The Honolulu Advertiser. After the newspaper closed, she served as communications director for the current Honolulu rail project from 2011 to 2016.
This rail project is literally at a crossroads today: a shortfall of $ 3.5 billion and tough choices about where and how to complete the project. That's why editor-in-chief Noelle Fujii-Oride has spent much of the past four months delving into cost overruns, audits, reports and meeting notes to explain how the price of rail has soared to $ 12.45 billion and why the completion date is now 11 years behind.
The holistic perspective it provides is crucial as Honolulu reflects on how to move forward. I recommend that you read his report here.