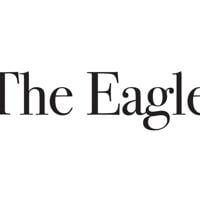 Tired Pope urges Greek and Turkish Cypriots to quell the division |
[ad_1]
Recognizing the stalled talks and the continued suffering of Christians unable to return to their homes in the predominantly Muslim north, Francis urged an initiative by Christian and Muslim religious leaders on the island to promote reconciliation. He recalled that "the moments which seem the least favorable, when dialogue languishes, can be the very moments which prepare for peace".
In Nicosia, François immediately found himself confronted with the reality of the ethnically divided Cypriot capital.
Francis stays in the Vatican nunciature, or embassy, ​​which is located in the UN-controlled buffer zone that divides Cyprus.
Speaking to Anastasiades at the presidential palace, Francis said dialogue was the only way to be reconciled.
"There is a power of gesture that prepares the way for peace," he said. "Not gestures of power, threats of reprisals and demonstrations of force, but gestures of detente and concrete steps towards dialogue."
The displays of force were an alleged reference to Turkey's rattling in the waters around Cyprus where submarine gas fields were recently discovered.
Turkey claims 40% of Cyprus's offshore exclusive economic zone as its own and that of the separatist Turkish Cypriots, insisting that the Cypriot government's 'unilateral' decision to issue drilling licenses to energy companies like ExxonMobil, l Italian Eni and French Total undermines its own initiative. rights to offshore wealth in the area.
[ad_2]